Tennessee's sales tax holiday weekend is happening Friday, July 29 through Sunday, July 31. During this weekend clothing $100 or less, school supplies $100 or less and computers $1,500 or less are all tax free. If you can purchase school supplies through your school I highly recommend you do this as it's so much easier and cheaper, too!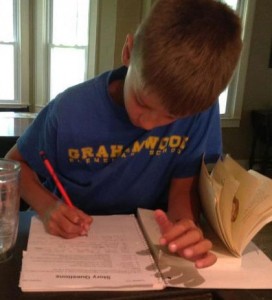 Back to school means back to work for school-aged kids!
If you're looking to help out some local needy kids with much needed school supplies there are several ways you can help!
Fox13 Memphis
Benefiting Communities in Schools Tennessee (CISTN) at Memphis, a drop-out prevention program. through July 30 Donate directly to Communities in Schools, Memphis via PayPal here most needed items
Locations:
FOX13 studios at 485 S. Highland
Saturday, July 9th: all Knowledge Tree locations including 5000 Summer Ave, 8195 Dexter Road & 2085 Exeter Road (Germantown)

Wednesday, July 13: Fox 13 at Poplar Plaza

Wednesday, July 27: Jack Pirtle's Chicken at 3571 Lamar Ave or 2520 Mt Moriah Ave
Purchase supplies online here
Kroger & United Way
Saturday, July 16 and Sunday, 17
supplies needed
Locations:
Poplar / Highland | 3444 Plaza Avenue

Poplar & Kirby | 6660 Poplar Avenue (Germantown)

Riverdale & Shelby | 4770 Riverdale

Frayser | 2632 Frayser Blvd.

Whitehaven | 1212 E. Shelby Drive
​​By and photo credits: eastmemphismoms.com
​​